Our Team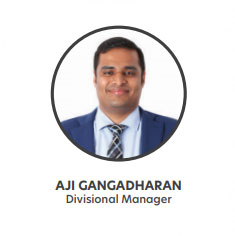 AJI GANGADHARAN
Divisional Manager
Aji Gangadharan has been in the Sales for over 7 years and has proved his success in various Lighting projects. Through his exceptional capabilities he has been successful in growing quality relationships & has contributed towards continuous organization growth. He was welcomed into the LEDWORLD family in June 2012 to contribute towards business development. His aim was to grow the already successful name of LEDWORLD and to support the Project solutions department along the way. In December 2017, Aji Gangadharan has took on a new role as the Divisional manager for LWS (LEDWORLD SOLUTION ). Within this role, he directly liaises with his strong client base to assist with specification of various Lighting products and provide support throughout every stage of the project, continuously maintaining & developing business relationships.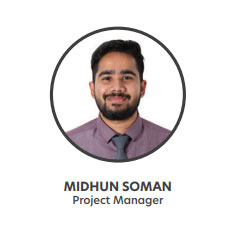 MIDHUN SOMAN
Project Manager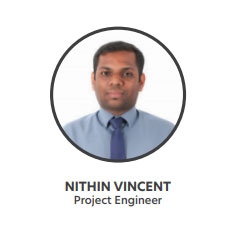 NITHIN VINCENT
Project Engineer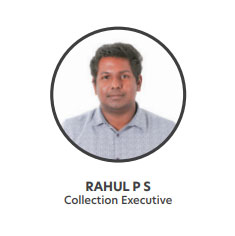 RAHUL P S
Collection Executive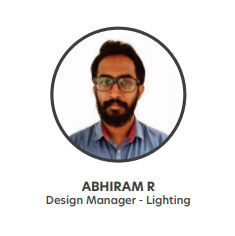 ABHIRAM R
Design Manager - Lighting
Abhiram has more than 3 years experience in the field of lighting he started his career as a lighting consultant and product designer he has a creative mind adept at infusing the best of both aesthetic quality and functional utility without compromising on either. He is proficient in Autocad, Dialux, Illustrator, Rhino and Photoshop.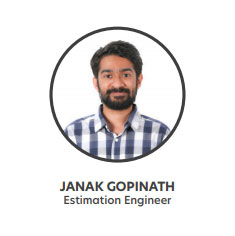 JANAK GOPINATH
Estimation Engineer
Janak is a Engineering graduate with more than 2 years of experience in the lighting industry, he has proven experience as a lighting estimator working with projects in multiple sectors including luxury hotels and resorts, service sectors, malls, villas , mixed use environments, and retail. He is a part of LWS team from 2017 and contributed always on hand to help the team deliver projects, especially at the pointy end of a deadline.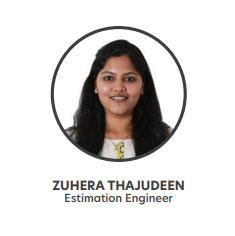 ZUHERA THAJUDEEN
Estimation Engineer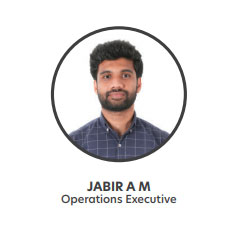 JABIR A M
Operations Executive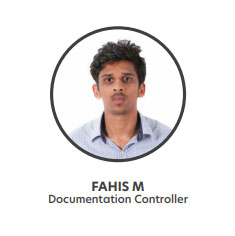 FAHIS M
Documentation Controller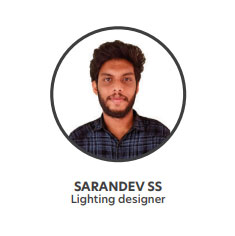 SARANDEV SS
Lighting Designer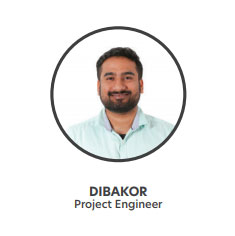 DIBAKOR CHOUDHURY
Project Engineer
Dibakor is an Electrical Engineer & have 7 years of experience in Industry. He is expertise is Electrical Design, Lighting Solution & Supply chain Management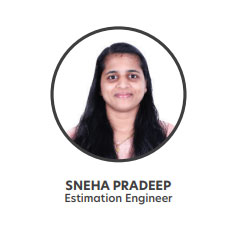 SNEHA PRADEEP
Estimation Engineer
Experienced Estimation Engineer with a demonstrated history of working 2.5 years in LED WORLD. Hardworking and reliable with a stellar record of astute use and management of project resources. Extraordinary ability to maintain multiple running project calculations accurately and clearly. Able to adjust work planning and pacing to meet changing customer budgetary requirements. Her key strengths include addressing client support issues and helping to ensure that sales goals are met.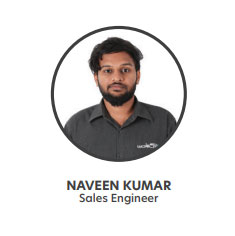 NAVEEN KUMAR
Sales Engineer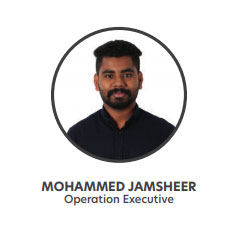 MOHAMMED JAMSHEER
Operation Executive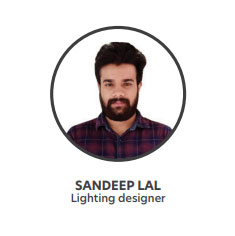 SANDEEP LAL
Lighting Designer